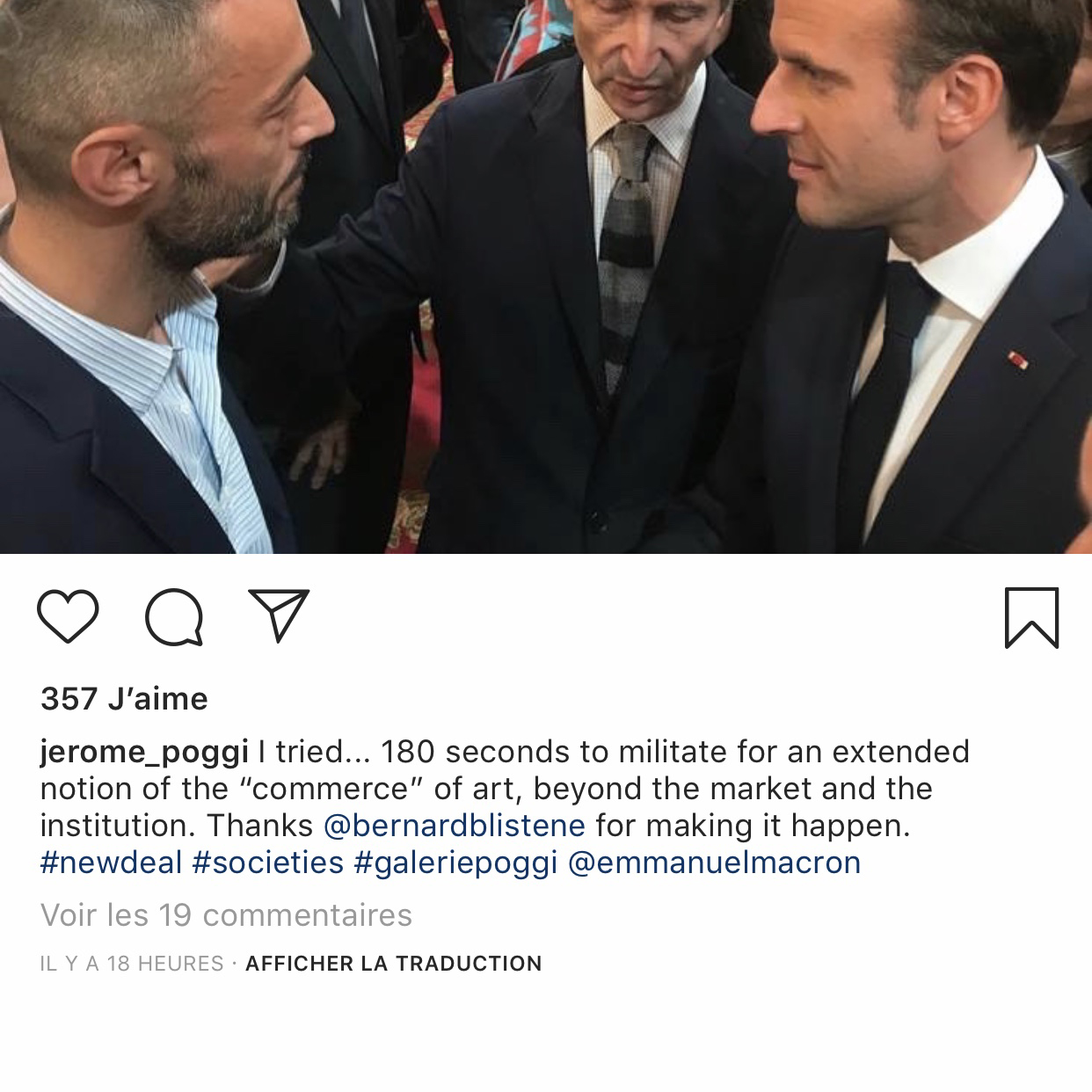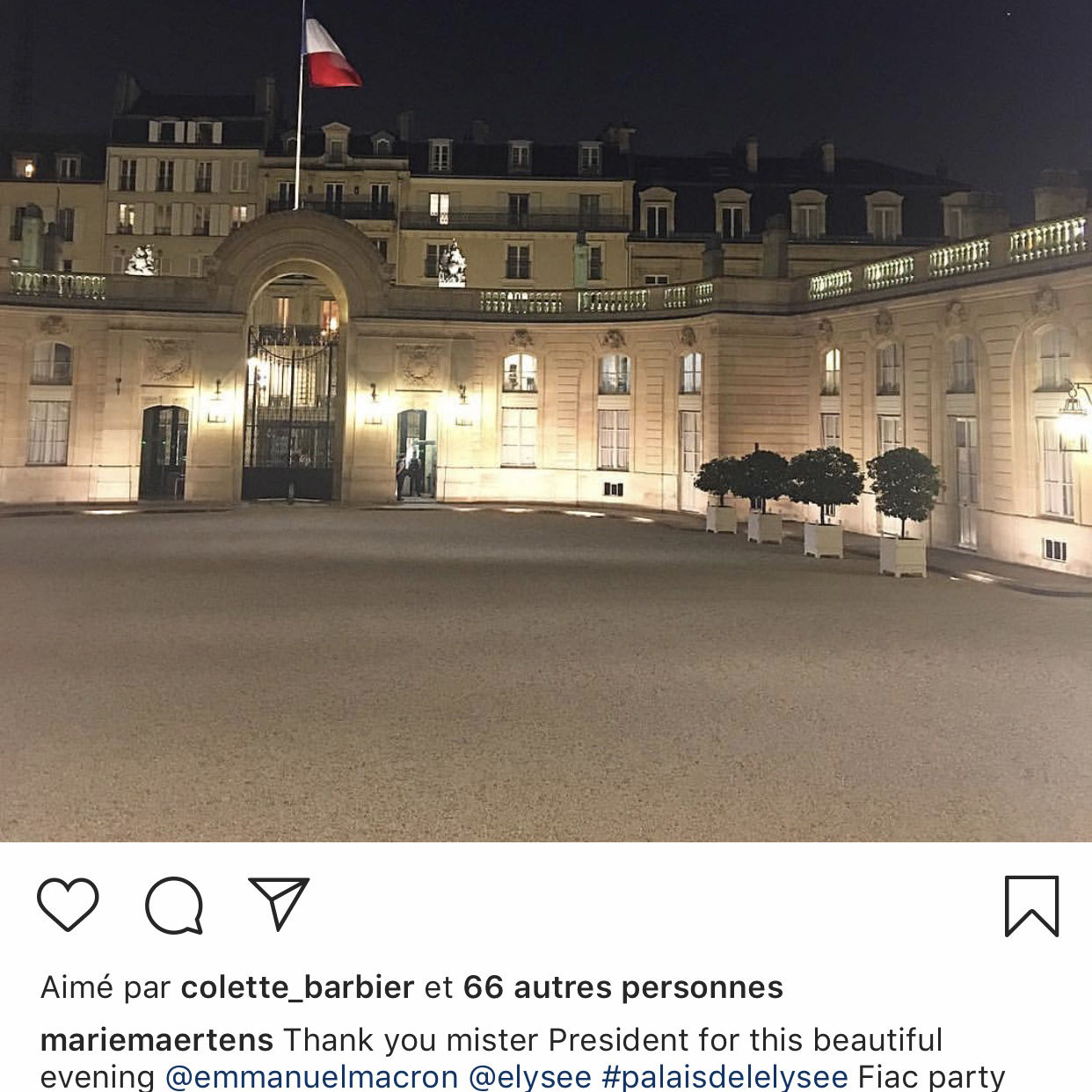 [ELYSEE] [FIAC]

20.10.2018
@documentations

Soo embarrassed to wake up this morning with all these pictures of French art world selfies with Emmanuel Macron at Élysée.

Please know that the art community is not comfortable with the current political trend in France. The right wing shift of so many agents from the art world is not representative of all of us here. Let's not ourselves be humbled by the conservative wave that is spreading across the world right now.
@documentations
---
20.10.2018
@documentations

DOCUMENTATIONS
DOCUMENTATIONS is a participatory media fighting against the conservative and hegemonic discourse that governs art today.