La Coupure #2

16.05.2019
La Coupure
News
---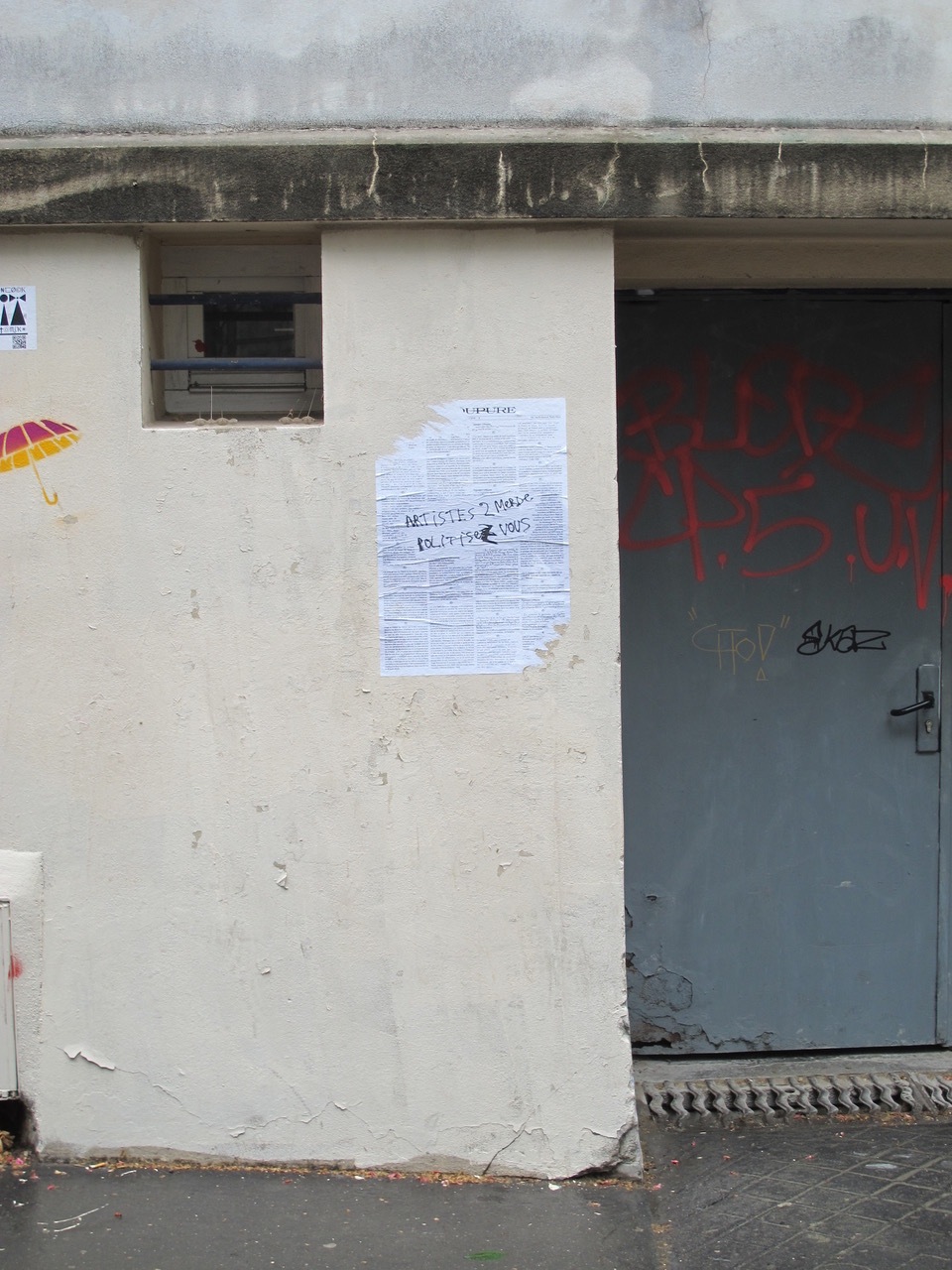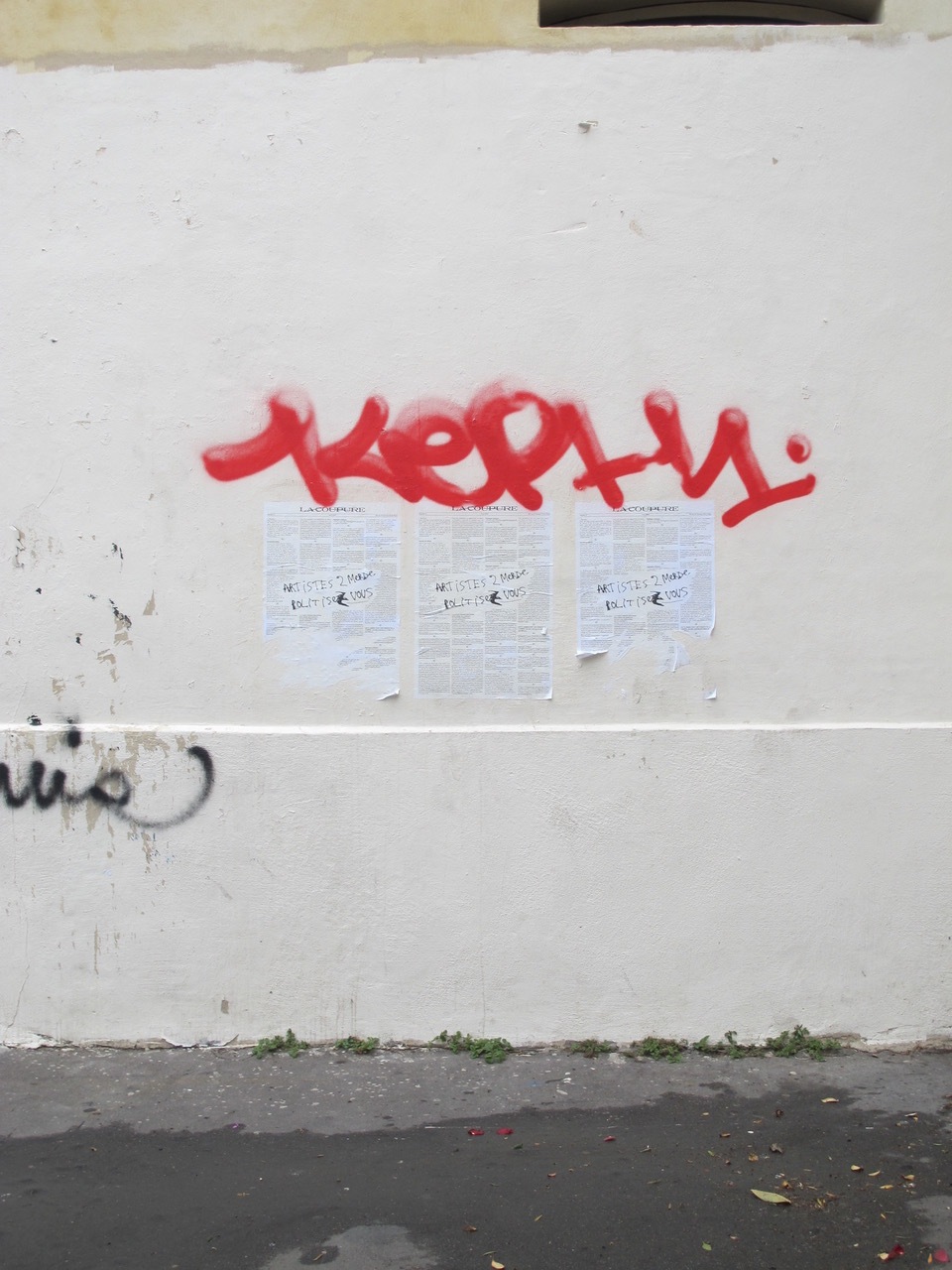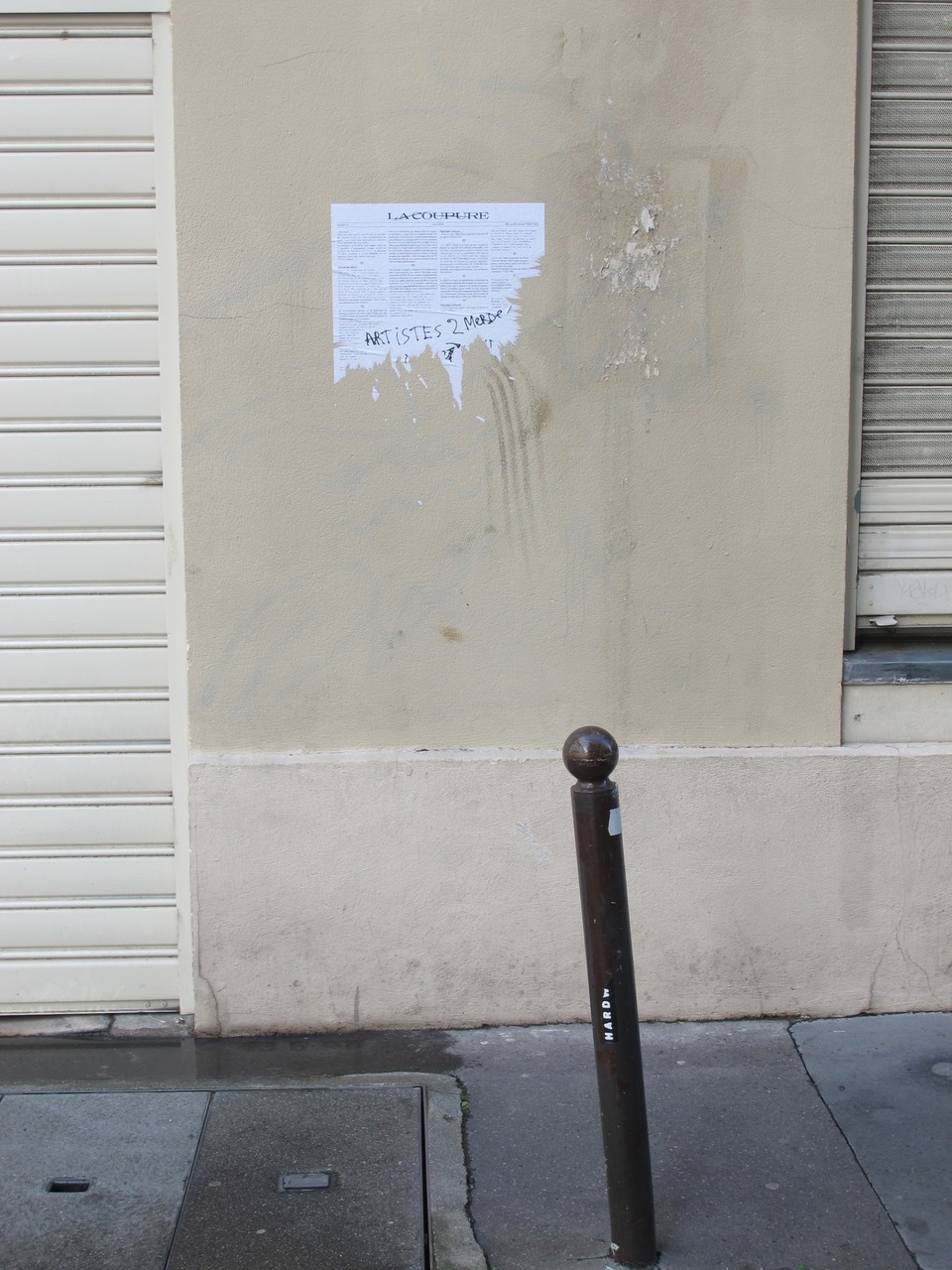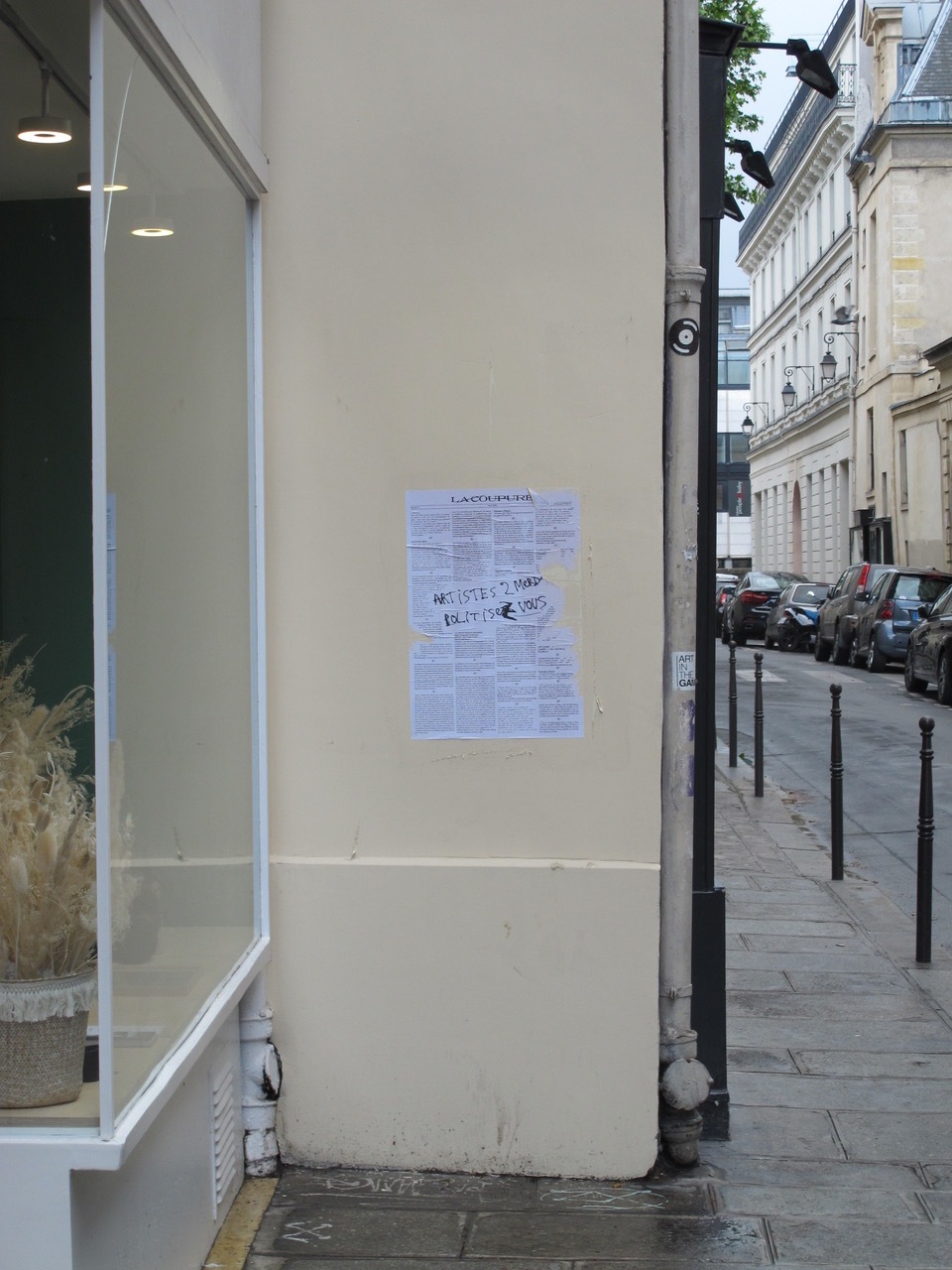 La Coupure is releasing its second edition on the street walls in Paris since April 2019.

La Coupure is an initiative born in 2018 to denounce specific abuses of power within art institutions (art centres, museums, galleries, art schools...) and to reveal – with a touch of humour – some of the issues that hegemonic cultural policies are hiding.

By opting in favour of the use of anonymity and targeting specific people of power, La Coupure contributes to breaking the law of silence around the systemic violence of the art world and its invisibilization.

Here are some images of their latest poster campaign and a download link of their new issue. You can contact them at the following address:
---
---
16.05.2019
La Coupure
News
DOCUMENTATIONS
DOCUMENTATIONS is a participatory media fighting against the conservative and hegemonic discourse that governs art today.