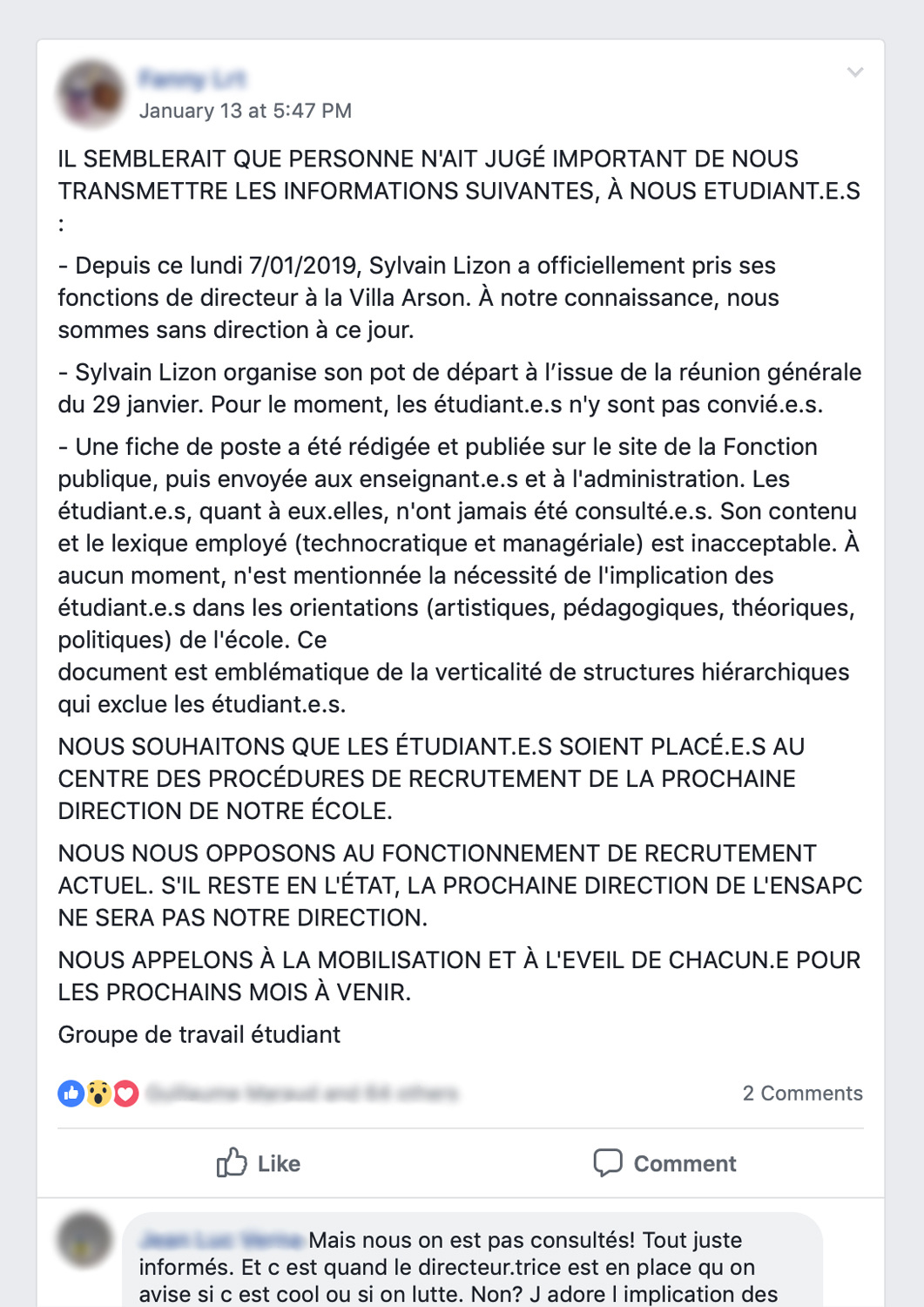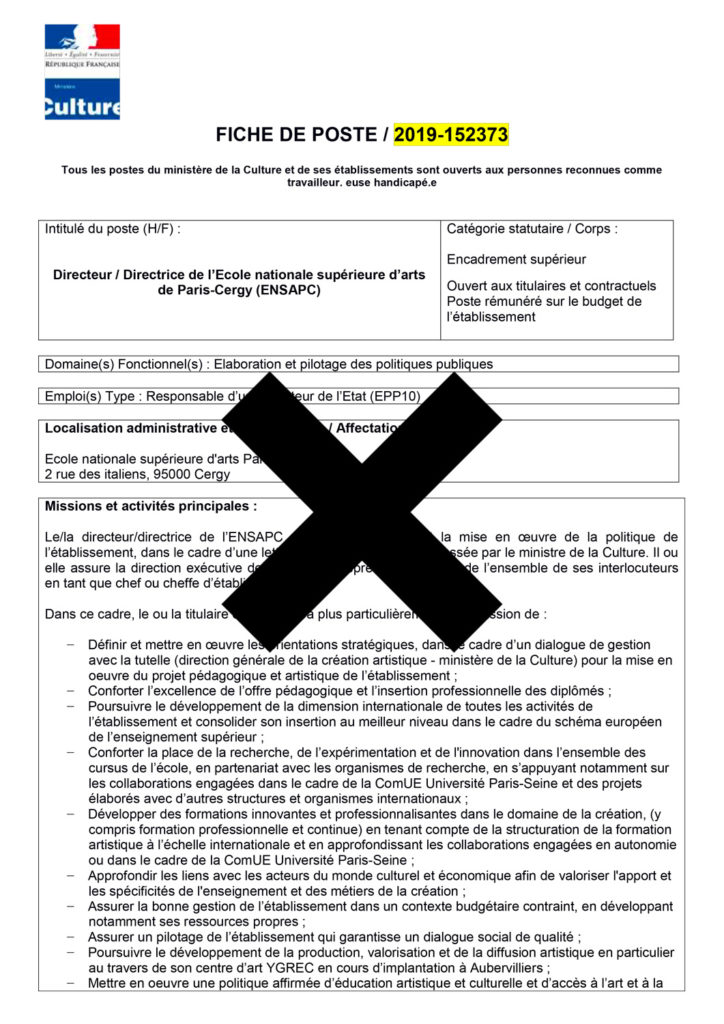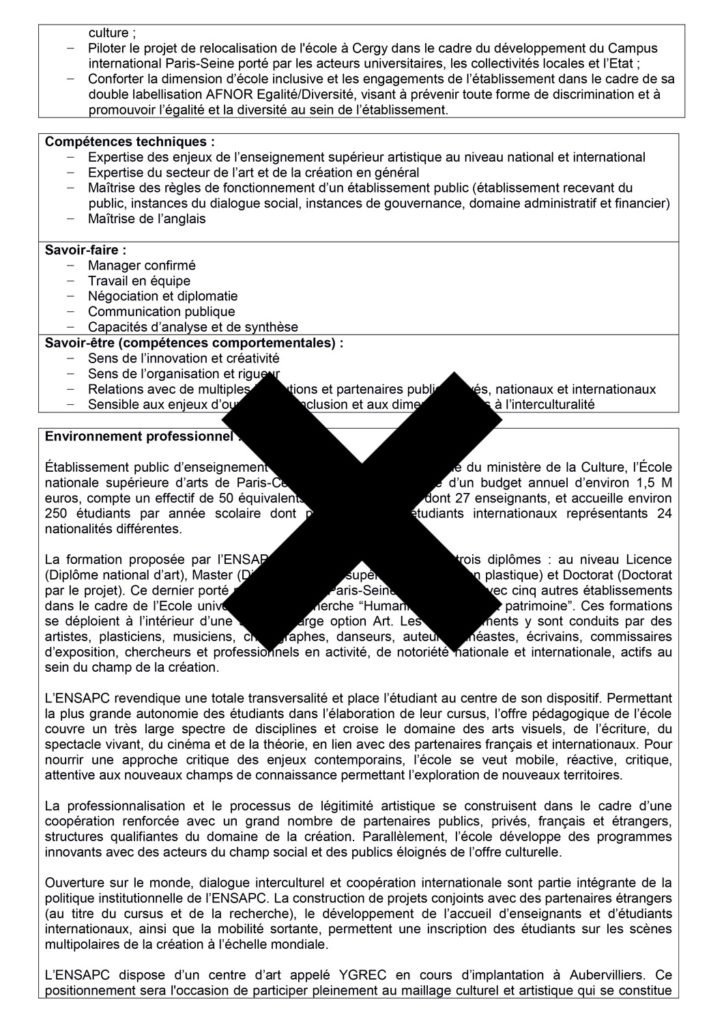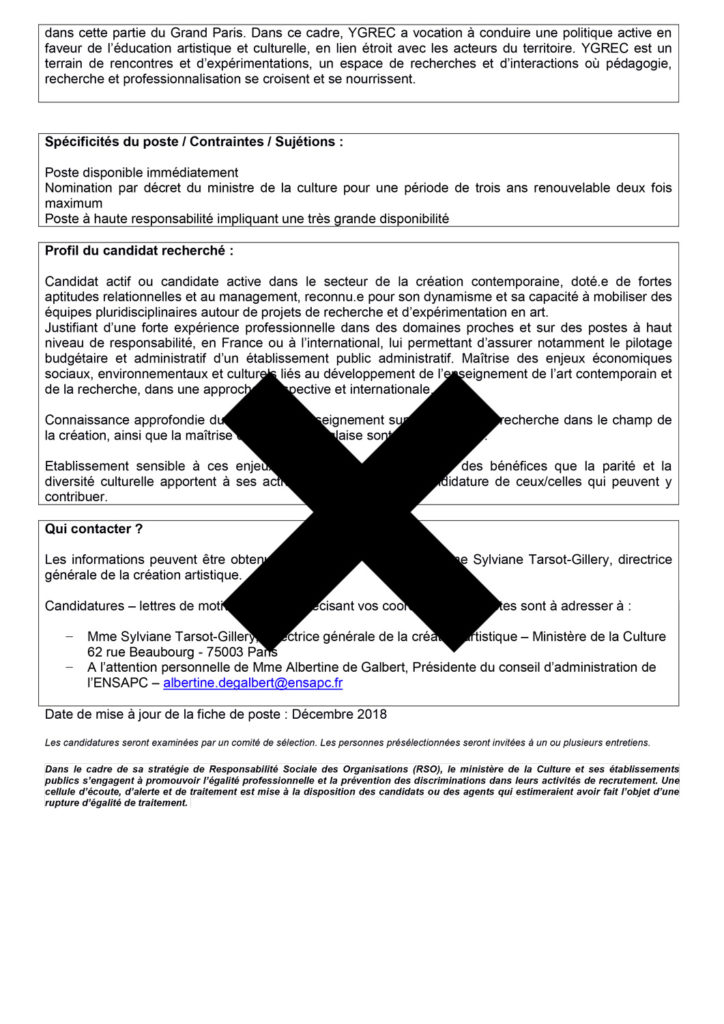 Great initiative by art students at ENSAPC ! 👏👏👏
Basically they are asking to be part of the decision process to choose their next director. And they are so right !!
Repost ! Help them !
---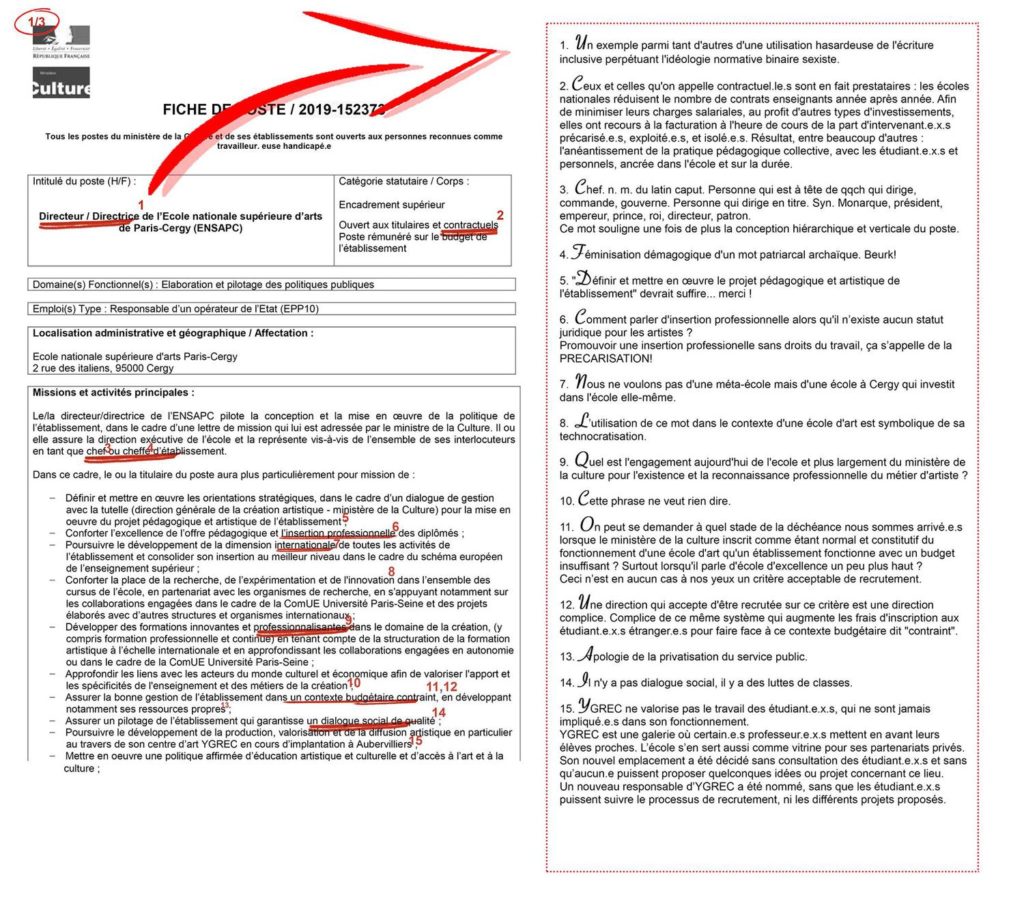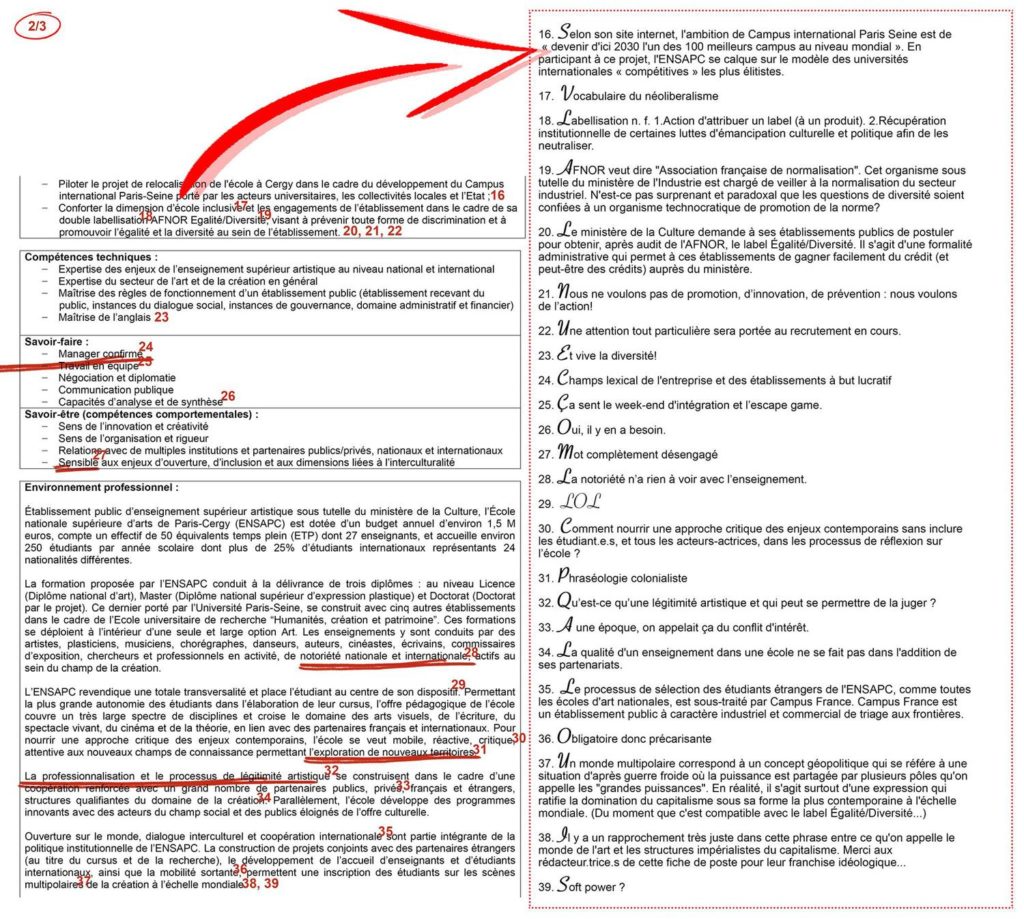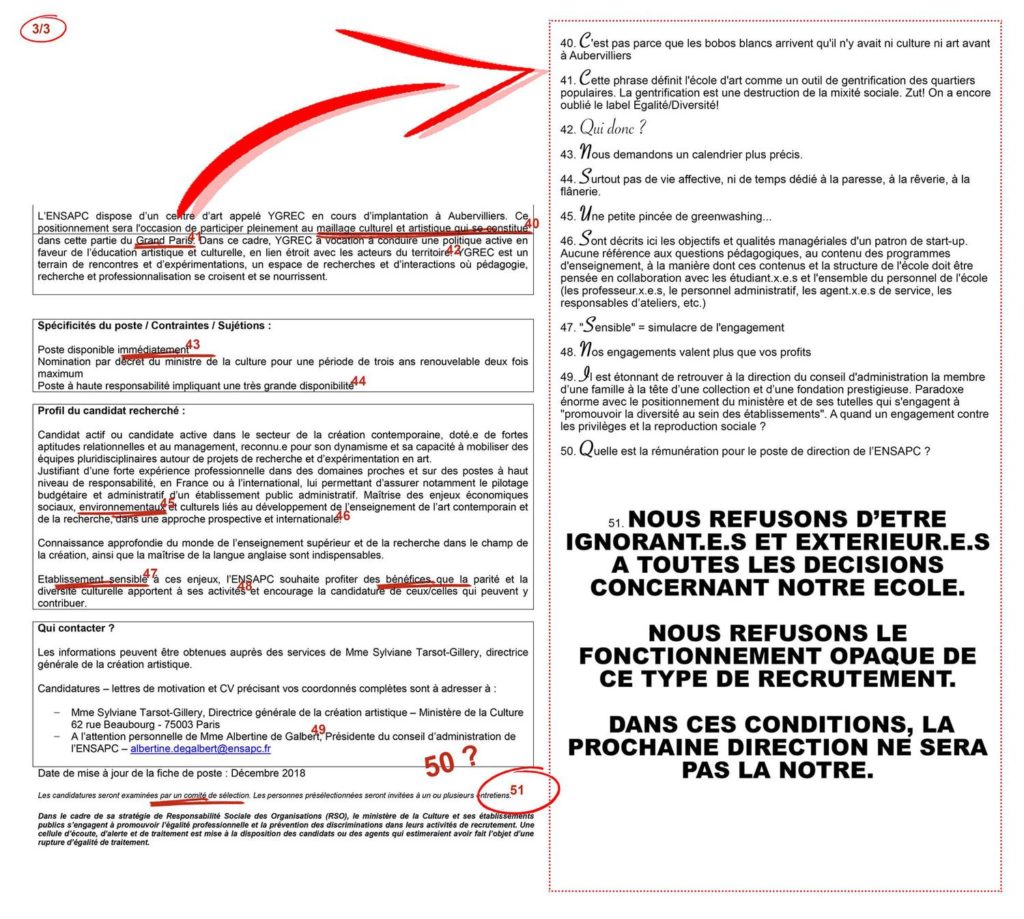 IT WOULD SEEM THAT NO ONE THOUGHT IT WAS IMPORTANT TO PROVIDE US, THE STUDENTS, WITH THE FOLLOWING INFORMATION:
Since Monday 01.07.2019, Sylvain Lizon has officially taken up his duties as Director at Villa Arson. To our knowledge, we have no director so far. Sylvain Lizon is holding his farewell drink at the end of the general meeting on January 29. For the moment, students are not invited to attend.
A job description was written and published on the Public Service website, then sent to teachers and administration. Students, on the other hand, have never been consulted. Its content and lexicon used (technocratic and managerial) is unacceptable. At no time is the need for student involvement in the school's orientations (artistic, pedagogical, theoretical, political) mentioned. This document is emblematic of the verticality of hierarchical structures that excludes students.
WE WANT STUDENTS TO BE PLACED AT THE HEART OF RECRUITMENT PROCEDURES FOR THE NEXT HEADMASTER OF OUR SCHOOL.
WE OPPOSE THE CURRENT RECRUITMENT PROCESS. IF IT REMAINS AS IT IS, THE NEXT ENSAPC DIRECTION WILL NOT BE OUR DIRECTION.
WE CALL FOR THE MOBILIZATION AND AWAKENING OF EVERYONE FOR THE COMING MONTHS.
@Students-work-group